Here at Hybrid News, we are massive fans of infographics, and for good reason. Obviously we are addicts when it comes to suffering the web, either when we are working, or just on our own time for fun.
As a result of this we have found one of the most popular trends at the moment, which is creating infographics. They can be fun, exciting, entertaining and most of all an educational tool.
Excellent infographics
Now even though infographics are easily made, and also for quite cheaply, if you don't want to do it yourself, doesn't mean they are all good. Yes, that means that they may end up driving traffic away from your website, and not encouraging your readers to stay, or come back.
Below is an infographic about when to pick your favourite summer fruits, from Mashable. As you can see the infographic is very well designed. It has numerous colours, which make it appear extremely attractive and fun. This will encourage readers to start scanning it, and then read it fully.
Here is another infographic from SmartInsights, which demonstrates the common marketer as having two sides to themselves, both artist and scientist. It is extremely readable and also appealing, while being creative.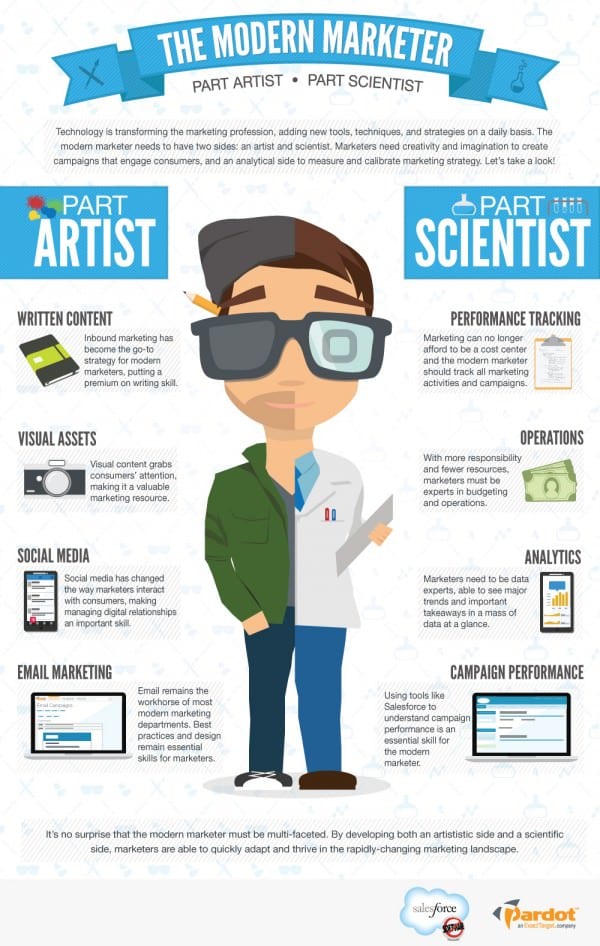 Now if you are really into colour coordination, then you will be able to appreciate this infographic from Fire Belly Marketing. Here they have obviously decided to incorporate browns, creams and blues, which work very well together. They also work well with the content that the infographic is demonstrating. The majority of readers will find this an enjoyable experience while reading.
How will you design your infographic?
You may be looking at these infographics and think, "these look very easy to create, so I'm going to make one myself." Well no, they are definitely not easy to create.
In fact you may have to pay a pretty penny to get an excellent one designed. When it comes to infographics, you definitely get what you pay for, so ensure that you do not take any short cuts.
Let us know your thoughts below.